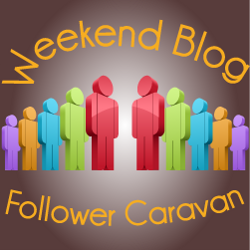 It's actually on its week #18 now but I joined late, so thus #2 on the title.
Anyway, before moving on I'd like to congratulate 2 of the last week's lucky WBFC participants. They're $5 richer today and that's simply by joining WBFC. Watch how it was drawn
here
. But hey, it's never too late for you to join us yet. This week's tasks are even simpler.
They're the following:
1. Please SUBSCRIBE and CONFIRM via EMAIL to our sponsors' blogs: Pinay Mommy Online and OnlineBiz and Resources (subscribe at the sidebar).
2. Make a welcome post for other participants of WBFC # 18 to comment on. Make sure you place our badge on your post.
3. Comment on the welcome post if you have SUBSCRIBED and CONFIRMED. If you are already a subscriber, still leave a comment to know that you have visited.
4. Please remember to SUBSCRIBE and CONFIRM. Subscribing without confirming is useless. So please… CONFIRM.
Don't forget, your entry is your ticket for a chance to win $5 at the end of the week so join now!